News & Blog
London bound
Posted on March 27, 2012 , by junowebdesign
 Farzad Tarash  is lucky to be London bound and it quite surprised that his wrestling skills and experience have helped him gain Olympic credibility, despite disappointment around four years ago.
With only four months to go until the London 2012 games, Tarash hopes that it will be a positive experience for both himself and his team mates.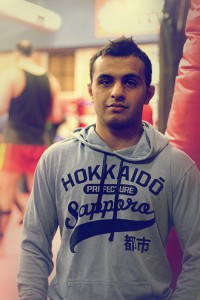 Tarash will be the only Australian wrestlers contending at the London Olympics after winning a silver in the Africa and Oceania qualifier. He weighed into the 60KG freestyle wrestling category.
Other wrestlers Ivan Popow and Abdo are still hopeful to appear at the games, but have still got to qualify through a range of international tournaments.
Tarash's journey to London was slightly tarred with gossip, where his win against home favourite Bentlea Oulad was questioned on a technical matter. The rules were looked over and the Melbourne wrestler ended up with a gold medal and his trip to London booked.
"I fought with all my heart out there," Tarash said.
"But it's an unbelievable feeling to finally book a place after the disappointment in 2008." Tarash and his younger brother Mehrdad have been wrestling since they were youths and followed in their fathers footsteps. Unfortunately they missed out on the last Olympics in Beijing.  "My brother plays the biggest part in my fitness and success and we spent most of our time training with each other. "It's a gift to have someone like that who can push me and make me train harder."
"Mehrdad had a really tough draw and youngster Jayden (Lawrence) was close, but the biggest surprise was Ali and Ivan not qualifying. "But I do think they both have a good chance to qualify through the other qualification tournaments - it would definitely be good to have some other Aussies."
We wish them all the best at the London 2012 Olympics
My Wrestling Room