News & Blog
Wrestling Shoes for Cheap
Posted on January 6, 2013 , by wrestling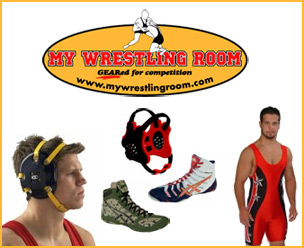 When you have children that play sports each different sports season can get extremely expensive. Kids grow, gear that was too big last year can be too small the next, and when you have wrestlers, you need to be able to find wrestling shoes for cheap. Even though your child will probably only need one pair of wrestling shoes during the season, a new pair every year can add up pretty quickly. However, as with most things, you can find wrestling shoes for much cheaper than at your local sports store when you look around a little bit on the internet.
The best place for you to find wrestling shoes for cheap is right here at My Wrestling Room. Your local sports shops simply cannot compete with our prices. The way most shops offer cheap prices is by ordering a huge inventory. This makes sense for sports like football, basketball, and baseball because each sport has a huge number of participants. Wrestling is more of a niche sport, and so the local shops simply cannot justify ordering enough inventory to get big discounts. My Wrestling room works differently. We can offer great shoes to the entire country, so we can get the inventory you need and the prices that you want.
Finding the Right Wrestling Shoes for Cheap
As with most things, you get out of your wrestling shoes what you put into them. You can find quality wrestling shoes for cheap, but you have to make sure that you are getting your equipment from the right place. My Wrestling Room has great deals with all the best shoe manufacturers, so you can find amazing cheap wrestling shoes for low prices. It does not matter what shoe you are looking to find, you can find it at My Wrestling Room for a price that you will not believe.