News & Blog
Womens World Cup
Posted on May 23, 2012 , by junowebdesign
It's not only the Olympics that we've got to look forward to this summer. This weekend the Women's World Cup is taking place in Japan, with some top Olympiad competitors as well as the top teams from around the world.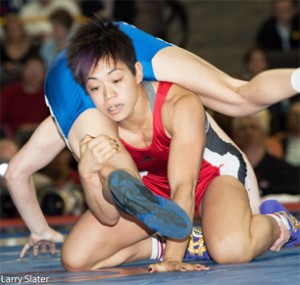 The US team will battle it out with the top eight nations from the 2011 World Cup. The US placed second in 2009 and 2010, making them big competitors for the trophy – but they will need to overcome China first, who beat them on both occasions.
Competition will be across seven weight classes – and of the eight wrestlers in the US line up, seven have competed for the US at Senior World Championships during their career. The US team includes two-time Olympiad Clarissa Chun, as well as Kelsey Campbell and Elena Pirozhkova, all of whom have qualified for the London games this summer.
The US team's competition includes Japan, Canada, Mongolia, Russia, Azerbaijan, China and Ukraine. This is going to be a truly global competition, with wrestlers competing from all over the world. This will definitely be a taste of the Olympic competition, and is a great way to kick off the summer of wrestling action.
The National Women's Coach Terry Steiner says, "This is a very important competition. The World Cup is a team competition. We have to do this as a program and as a team. That has been our message to the athletes. This is a good reason to pull together as a team."
Hopefully we'll see this team spirit in the US competitors. Camaraderie and team support can really help in any competition – even more so at this top level of the world championships.
With the wrestling world eagerly anticipating the summer Olympics, the World Cup competition is a preview of what could happen – and hopefully we'll be seeing the women's team coming out on top.