News & Blog
Winning and losing- the right way.
Posted on May 2, 2012 , by junowebdesign
Sportsmanship is a big part of competing in any discipline, especially in individual sports such as wrestling. According to Mark Manning, the 2012 USA Wrestling Coach of the Year, your behaviour during a competition can make you a winner or a loser, regardless of what result you achieve. And to be honest, if anyone knows what they're talking about, it's probably him.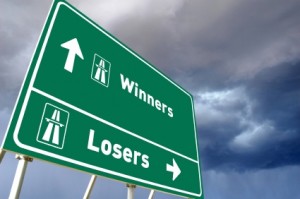 Mark Manning, Head Coach of the Nebraska Huskers, has coached 27 of their 86 All-Americans during his nine years in charge. He has also lead the Huskers to five top-eight finished at the NCAA, far outdoing previous coaches' records. However, more important to the man himself is that he teaches his wrestlers to be well rounded competitors following all the right principles both in life and sport.
As a child, Mark's parent's taught him to be a winner, whether or not he came out on top during a wrestling match. There's definitely a way of winning or losing the right way, and this plays a big part in his coaching and development programmes.
He says to his wrestlers, "Don't be a hot-dog!" – don't be arrogant, a bad loser, or hot headed and angry. Always be humble and respectful, don't gloat if you win and don't sulk if you lose. If you do get beaten, take it on the chin and bounce back for the next match.
Manning's coaching philosophy focuses on bringing out the potential in his wrestlers, and this revolves around helping their mental attitude as well as their technique and physical fitness. A positive attitude, good work ethic, goal setting and taking responsibility can all add up to a wrestler with a healthy mental attitude. This goes a long way in competition.
So, if you're looking for a way to take your wrestling to the next level, take a leaf out of Mark Manning's coaching bible – whether you win or lose, always go about it the right way.