News & Blog
US Olympics Qualifiers Lead the Way
Posted on May 7, 2012 , by junowebdesign
With all the buzz surrounding the Olympics, there's some additional good news for the USA wrestling team. With only one qualification event, the US leads the way with the most wrestlers qualified for the 2012 Olympic Games.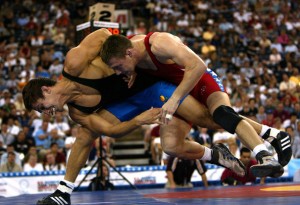 This is great news for the sport, as well as making the prospect of watching the games a tantalising one. After all, having a competitor to root for is all part of the fun – and with so many US wrestlers qualified, there will nearly always be a member of the team to cheer on.
The US has qualified to compete in 17 of the 18 Olympic weight classes. This is an impressive achievement, with competitors in all seven men's freestyle weights, all four women's freestyle weights and six of the seven Greco-Roman weight classes.
Other big players in the wrestling world, such as Kazakhstan and Russia, have qualified in 15 of the 18 weight classes. The next biggest qualifier is Egypt, with competitors in 14 of the available weight classes.
Azerbaijan, Iran, Cuba, Japan, Belarus and Turkey are also amongst those with multiple competitors. This is what we love about Olympic wrestling – the opportunity to see athletes from all over the world competing in the sport we love. The diversity of countries to be involved in the wrestling this year is truly amazing.
The final Olympics qualifier will be held in Helsinki, Finland, this weekend. In order to qualify, an athlete needs to finish in the top two of their weight section – a tough challenge, given the high standard that's sure to be on show.
In Finland, the US will look to qualify in the last remaining Greco-Roman weight, the 96kg class. We are excited to see whether we can look forward to a full set of US athletes at this summer's wrestling events. We've got our fingers firmly crossed.
One thing's for sure though – we're definitely looking forward to a summer filled with Olympic wrestling action.