News & Blog
Top 12 Wrestling films
Posted on April 4, 2012 , by junowebdesign
You love wrestling right? If you're a real fan, you may have seen the following 12 films, if not, make a date with your diary and get these films in your DVD player.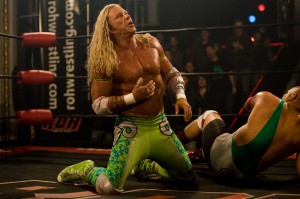 1. The Wrestler -  Possibly the best wrestling films of all time. A fantastic story line with no cheese and Mickey Rourke is a wrestling god.
2. No Holds Barred -  Rip is a world champion played by Hulk Hogan.   Follow the story of Rip, when he doesnt want to wrestle for the network, Zeus gets in the way.
3. Nacho Libre - WE LOVE JACK BLACK, a great and funny film where a monk follows his dream to the ring and becomes and professional wrestler.
4. Beyond the Mat - A documentary style film, which takes a look behind the scenes at the lives of wrestlers both on and off the mat.
5. Ready to Rumble - When the King is booted out by his promoter, two of his biggest fans go on a quest to get The King back on his wrestling throne.
6. Body Slam - A wrestling tag team accidentally stumble upon a music professional, which becomes their manager. He helps them become an incredible success and head to the championships.
7. Man on the moon -  Jim Carrey plays the brilliant Andy Kaufman. He was a self confessed "Intergender Wrestling Champion" and would grapple with women. A brilliant story with elements of wrestling.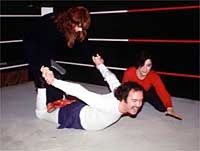 8. Vision Quest - A story of a wrestling champion who needs to lose weight to be able to beat his opponent.
9. Legendary - To keep his family together, a teenager joins a high school wrestling team
10. Mr. Nanny - Another Hulk classic, this time be has to become a bodyguard and nanny for some annoying children.
11. Paradise Alley -  An Italian- American family work together to get their brothers wrestling career off the ground.
12. Over the top - Not mat wrestling in this one, but arm wrestling, still a great film to watch if you have some spare time on your hands!
My Wrestling Room