News & Blog
Preparing for London 2012
Posted on February 7, 2012 , by junowebdesign
This weekend the Russian Wrestling team headed for Dagestan for some intensive training ahead of the London 2012 Olympics.
Dagestan has always been a great base for wrestling in Russia so where else would you head to train in Europe.
A normal training day for those wrestlers staying in Dagestan, is starting at 8am to run up the Tarki-Tau Mountain. This has been a long tradition for soviet wrestlers and sets them apart from the others in terms of strength and stamina.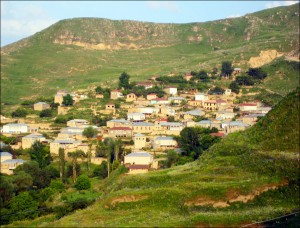 "Over the last 10 or 12 years, Dagestan has become a world center for wrestling with athletes from all over Russia coming here to practice with some of the best sparring partners in the world," Team Russia coach Yury Shakhmuradov said. "In the last three Olympics our wrestlers won six gold medals, and we have potential for much more, as there are around 30,000 children actively practicing freestyle wrestling, helped by more than 800 coaches."
Like Brazil is an amazing country that exports world class footballers, Dagestan is the same for wrestling. 2008 Olympic Champion Ramazan Shahin hails from Dagestan.
"At first, I did not even think of performing for another country. But everything changed after my jaw was broken and I lost my place on the Russian team," he said. "A short while later, I struck a deal with a Turkish club and began to compete there. After I defeated all of my Turkish opponents in the 66K class, they decided that I could perform for the Turkish national team."
Dagestan is said to be the home of one of the worlds best wrestling schools and with the Olympics just around the corner, this is the perfect place to train and up fitness levels.
So, when you wake up tomorrow morning, think about those wrestlers running up and down the local mountain.
My Wrestling Room