News & Blog
Hulk on the move
Posted on January 30, 2012 , by junowebdesign
Wrestling favorite, Hulk Hogan, has been touring the UK as part of the TNA tour.
It's been nearly two decades since the Hulk has been in the UK and he is raring to go.  After 18 years of being away, Hogan hits the shores of the UK in preparation to wrestle and doesn't the country know it. In the UK news today, Hulk offered free tickets to a brave Grandmother, who beat off an intruder in her home, using only her walking stick. She puts this bout of bravery down to the hulk and her love of the man and his work.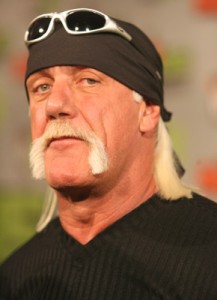 The Grandmother, from Aberdeen in Scotland, was invited to see the Hulk at his bout in Manchester on Friday night, he even borrowed her walking cane to beat his opponent in the ring.
She says, "I loved Hulk before I met him but I love him even more now. I don't think I'll wash my cheek for a couple of weeks and hopefully his kiss will stay there. Hulk was a true gentleman and made the night unforgettable."
Hulk has appeared on numerous chat shows and television programmes in the UK to promote the TNA tour, in fact there is a great following of the blond-haired bombshell in the UK.
The TNA tour finished on the 28th of January and the TNA team head back to the States to carry on, so if you are interested in seeing famous wrestlers from a different era and a style of wrestling that differs from high school and collegiate, grab some tickets for a TNA event near you.
Not only will you see some famous face and move, it really is a great night out for the whole family.
Here is to Hulk Hogan, we hope you have another 20 years left in you!
My Wrestling Room