News & Blog
Grab a great deal
Posted on January 5, 2012 , by junowebdesign
Most places have a sale during the months after Christmas and at My Wrestling Room, we're no different.
Take a look through our clearance section to find some incredible wrestling gear at low prices.
It might be that you need an extra pair of wrestling shoes, if you're working the mat hard it's and idea to have a pair for training and for your matches.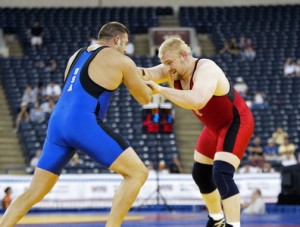 We have junior wrestling shoes starting as low as $19.95! That is a price that cannot be sniffed at.
As well as a huge range of clearance shoes we have some ear guards, providing optimum protection to your hear and ears when you are on the mat.
On the other end of the scale if you want to look the business, My Wrestling Room offers the best new products in the wrestling world.
Our new in section includes the most incredible state of the art shoes, singlets and protective gear.
There is so much going on with the world of wrestling this year, as we've mentioned many times before the 2012 London Olympics sees wrestling as one of the sports, which we will all gunning for! The Olympics puts sports that most people would not consider, on a great platform, then the interest rises in local clubs and teams, which is great news for all sports.
We can't wait to sit with our soda and chips and watch in awe as the world takes on one another on the mat.
Whether you are a seasoned wrestler or a new beginner, My Wrestling Room has all the equipment and expertise you could wish for and if you have any questions or would like some advice, don't hesitate to contact us. We are experts in the field of wrestling equipment and only stock the best products we know aid your skills on the mat!