News & Blog
Favoritve Wrestling Shoes
Posted on August 4, 2012 , by chris
Asics or Adidas Wrestling Shoes?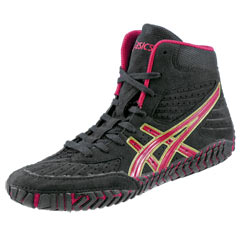 When it comes to wrestling shoes, each wrestler has a different preference for what brand of shoe he or she will wear. Some are diehard Asics wrestling shoes fans while others arediehard Adidas wrestling shoes fans. There are some other wrestling shoe manufacturers out there such as Nike, Matman and Brute, but none of these  compare to Adidas or Asics. These two companies are the largest supplier of wrestling shoes in the world. Together they make up over 98% of college and Olympic wrestlers shoe choice and for good reason. They make the the most advanced and durable wrestling shoes on the market. They are always looking to improve on past designs and technology in order to have the next best shoe. Competition between these two companies is what really makes them the best. Just like in wrestling, finding the right competition is what will make you better and push you to be the best. That is exactly what Asics and Adidas seek to do. They battle each other to come out with the next best wrestling shoe and capture the most wrestlers attention with there product. This constant innovation and competition is why wrestlers have such a large selection of comfortable and stylish wrestling shoes.
Which is your favorite wrestling shoe?
An experienced wrestler typically has a set preference for what brand of wrestler shoe he likes. We find that what typically decides this preference is the first shoes he bought. For a wrestler, his first pair of wrestling shoes meant a lot to him. It was his first pair, the pair that he wore everyday he stepped onto that mat. What we see often, at MyWrestlingRoom, is that many wrestlers wear the same brand of wrestling shoes as their first pair. After that, the biggest deciding factor is picking a wrestling shoe is what company has the best colors and styles. Usually one company is the clear victor but these year is a little different. This year each company has introduced many new styles and colors. This large array of products makes it very difficult to say who offers the best wrestling shoes and youth wrestling shoes. What do you think? Will is be wrestling shoes asics or adidas wrestling shoes?