News & Blog
Choosing Your Wrestling Shoe
Posted on May 21, 2012 , by junowebdesign
Choosing the proper type of wrestling shoe is an essential part of your match preparation. Having the right thing on your feet really can make the difference between winning and losing. So, how can you choose the right shoes for you and your performance?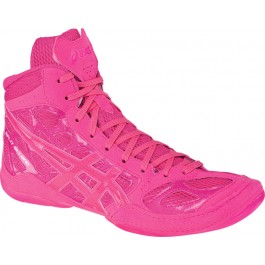 Sizing
You might think sizing a wrestling shoe would be the easy part – however, there's still a lot to consider. If you're a seasoned wrestler, you might find yourself going for a tight fit, however a beginner may find opting for a roomier shoe is more to their liking.
If you've got wide feet in normal shoes, try going half a size up for your wrestling ones. However, wrestling shoes do in general stretch as you use them, so make sure to remember this as they're likely to be more comfortable once they're broken in.
Sole
The sole of your shoe is what gives you grip. There are generally two options – the split sole or the uni sole.
The split sole, as you might expect, is made up of two distinct sections separated at the arch of your foot, whereas the uni sole is flatter without a separation in the middle. If you're looking for flexibility, try the split sole. If you want more traction, the uni sole might be your best bet.
Brands
Brand wise, there are lots of shoes on offer. It's often worth sticking to the well known brands, such as Adidas or Asics, as these are tried and tested and can be relied upon for good quality. Remember that more expensive does not always mean higher quality – if you're just starting out, sticking to the middle price range of around $50-$75 can be a good rule of thumb.
Finding the right shoes is all about thinking about your own preferences. Once you've found a shoe that works, you'll be all set for whatever your opponents can throw at you.