News & Blog
Oklahoma Recruits
Posted on November 18, 2011 , by charley
It appears that the head wrestling coach at Oklahoma, Mark Cody, has signed six high school seniors with letters of intent. Out of these 6 letters 4 of them were sent to kids that ranked in the top 20 nationally in their weight division.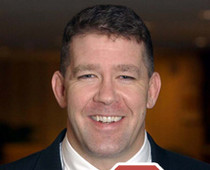 "I feel this recruiting class has great potential," Mark Cody said. "I have to give most of the credit to my assistant coaches for doing their homework on each of the individuals we have signed. We hold high standards for our student-athletes on the mat and in the classroom and it takes a special individual to live up to those standards. We feel each of the guys we have signed holds these qualities."

Out of this group of prospects, the main protagonist is Clark Glass who is ranked 6th nationally among his 160 pound class. Clark Glass is a four time Florida state champion, picked up the NHSCA Junior National Championship in 2011 and finished first runner-up in the USAW Junior Nationals in the same year. With these accreditation's on his CV it didn't come as a shock when he's ranked in the top 40's for High School Wrestlers in the country.

Other prospects include Brad Johnson, Kyle Garcia, Greg Wilson, Tim Hamilton and Garrison McCauley all of which have performed well for their selected high schools and in their regions. All of them have won medals and championships in their respected regions and have been ranked high up in their weight division.

Cody said, "They are all very solid wrestlers and strong academically. Combined they boast well above a 3.0 GPA. What we want, not only with this class but going forward, is to make sure that every student-athlete we bring into OU realizes that it is student first and athlete second."
Oklahoma and Mark Cody seem to know what they're doing sending out these invitational letters to these top prospects to come out and wrestle for their respective Colleges.