News & Blog
End of Olympics Qualification – a US Fairytale?
Posted on May 10, 2012 , by junowebdesign
The final Olympic qualification was held in Finland over the weekend, and we were all very excited to see whether the US would be able to find that fairytale ending, qualifying athletes across all the wrestling weight disciplines. The US team already lead the way with the most wrestlers qualified – in 17 of 18 weight classes – and all eyes were on Finland to see if we could complete the set.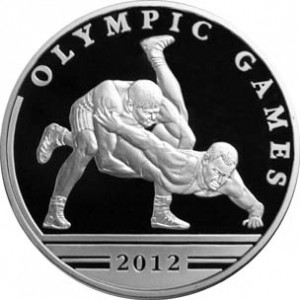 Unfortunately, it wasn't to be.
It was the 96kg Greco Roman weight class which was the big one, with Justin Ruiz looking to seal an Olympics spot and complete the full set of US Olympiad wrestlers.
Ruiz has represented the US at World Championship level a total of six times, earning an impressive 5th place finish in 2010. He is dedicated to representing his country at Olympic level, and came close in 2008, earning a place in the final of the Olympic Trials.
He was drawn against the 2009 World Champion Balasz Kiss in the first round of the Helsinki trials. Kiss proved a formidable opponent, having been 2011 World Cup champion and earning the silver medal at the 2008 World University Championships.
Ruiz was beaten by Kiss in the first round, 1-3, 0-1. Kiss went on to be defeated in his second round match by Alin Alexuc-Ciurariu of Romania, who went on to earn a place in the final along with David Vala of the Czech Republic. This eliminated Ruiz from the repechage rounds, meaning he will be unable to join the US team in London.
In Finland only the top two athletes in each class qualified for Olympic competition, making it a tough task for any wrestler given the world class talent on show.
While we feel for Ruiz and would have loved to see him compete in London this summer, we're still looking forward to a summer jam packed with Olympic wrestling action.