News & Blog
Buy Wrestling Shoes
Posted on August 17, 2012 , by wrestling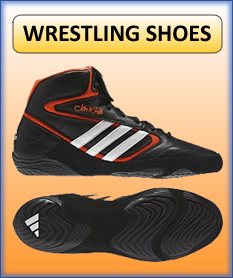 Mywrestlingroom.com is the premier spot to buy wrestling shoes on the web. We stock a great selection of Asics and Adidas footwear at prices that are second to none. From the newest styles to the timeless classics, we stock only the most highly reviewed, quality wrestling shoes and equipment. Our prices and selection notwithstanding, what separates mywrestlingroom.com from the competition is our background in the wrestling community and our commitment to the sport.
Mywrestlingroom.com is the best place to buy wrestling shoes on the web!
Mywrestlingroom.com was conceived as an easier, cheaper, and more convenient way for wrestlers to equip themselves for competition. Conventional athletic shoes are expensive, usually don't stock a varied assortment of shoes, and lack a sizeable selection of sizes and colors. Most websites that stock wrestling shoes focus primarily on other types of sports gear, and offer relatively little information or assistance. Wrestling shoes are an important investment in a wrestler's career. A good pair of shoes are crucial for a wrestler to get the best experience out of their season. The right shoes are a unique reflection of each individual wrestler, so it is important to buy wrestling shoes from an experienced, knowledgeable vendor.
At mywrestlingroom.com, we know wrestling inside and out, and we can help you find the best pair of shoes for any individual. We carry split sole shoes, single sole shoes, high-cut shoes, low-cut shoes, sturdy shoes, flexible shoes, shoes with zip-up lace covers, shoes designed by wrestling legends Dan Gable and Cael Sanderson, and many more. We have been in the industry for years, and in the wrestling community for years before that. We receive feedback from wrestlers from across the nation, and we are always looking to hear more! Mywrestling room.com is hands-down THE place to buy wrestling shoes on the web.