News & Blog
Where to Buy Wrestling Shoes
Posted on December 28, 2012 , by wrestling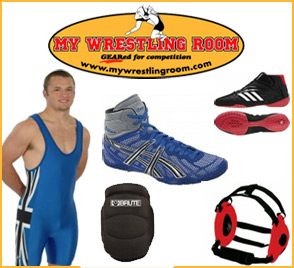 When your children want to get involved in a new sport you want to encourage them, but it can be difficult when you find out the price tag involved. If your kid wants to get into wrestling, he or she will have to get shoes, maybe a singlet, headgear, and anything else the coach requires, and if you are not sure where to buy wrestling shoes you will probably end up paying too much. Most parents' first instincts are to go to the local sports shop they have been buying soccer, football, baseball, or basketball equipment from for the last few years. Most parents also are not familiar with wrestling equipment, which increases the trepidation when going out to get it. But what you may not know is that you can get your high quality wrestling equipment for a lot cheaper online.
Where to Buy Wrestling Shoes Online
If you want to know where to buy wrestling shoes the answer is simple; right here at My Wrestling Room. We specialize in getting all of the great brands of wrestling shoes, singlets, and headgear all in one place and available for the lowest prices. We always have a huge inventory of equipment, so if you are looking for the newest shoes in stock you can get them. Or, if you need to get this year's wrestling shoes on a budget, you can look to our clearance section and get even lower prices on great products.
You may not know much about wrestling equipment, but that should not stop your children from enjoying a great sport. You can find all the information you need on buying shoes or any other equipment right here, and we can help you get exactly what you need. You should not have to worry about where to find wrestling shoes; just take a look right here at My Wrestling Room and you can find it all in one convenient location.