News & Blog
This is Sparta
Posted on January 6, 2012 , by junowebdesign
Hosting the No. 4 Penn State at the Kellogg Arena in Battle Creek Michigan, the Spartan Wrestling team is gearing up for Sunday the 8th of January for a rip roaring match! This is a cornerstone of the Michigan Youth Wrestling Association's Spartan Country Tournament and brings together youth and collegiate wrestling in one place.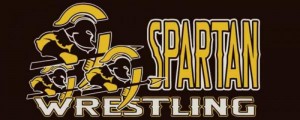 "Penn State is the defending national champ and they have most of their guys back," head coach Tom Minkel said. "They are one of the two or three strongest teams in the country. I'm glad to have it early in the semester so we can really see where we are and what we need to work on. We are looking forward to competing against them."
The tournament will start at 8,30am on the Sunday and will offer 15 mats to watch and support. The Youth tournament will run until 2pm then the Collegiates will step up onto the mats. There is constant wrestling throughout the whole day, its going to be one hell of an event!
"School is not back yet here and it is a little quiet," Minkel said. "This gives us an opportunity to feature a big time dual against a big time team in front of youth wrestlers and their families at the Kellogg Arena. I think it will be a great venue and I think we will have a lot of enthusiasm and it is a great event for youth wrestlers that may be aspiring to wrestle in college."
Tickets for the event can be purchased at Kellogg Arena and are $7 for adults and $3 for children.
After this tournament Spartans will be at home for the weekend of Friday January the 13th against West Virginia at 7.30pm and again on Sunday January the 15th wrestling Indiana at 2pm. Both matches will be held at Jenison Field House.