News & Blog
T-shirt weather
Posted on March 19, 2012 , by junowebdesign
In some states across the USA it's warming up and spring is here! The flowers are out and the trees are full of blossom, it will soon be the time for t-shirt weather.
The T-shirt is a staple of every persons wardrobe, whether its for chilling out, for sport or something a little smarter.
T-shirts are collarless button-less cotton tops which are worn everyday by millions across the globe. These simple garments were cheap and easy to clean, worn by farm workers and the like during the great depression. After World War II, armed forces would wear t-shirts with their uniforms.  the T-shirt because incredibly popular after Marlon Brando sported a white t-shirt in the film "A Streetcar named Desire".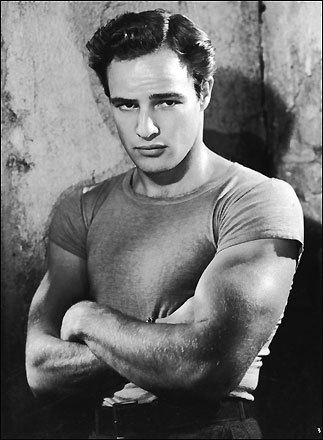 Today, thousands of T-shirts are sold, are branded and produced with fashionable and modern twists, which still prove this garment incredibly popular.
New materials enable t-shirts to wick away moisture for sports people, keep the skin warm with thermal properties and sport humors tags and lines.
Wrestling T-shirts, as you can imagine, are popular amongst the fans of the sport and the athletes themselves. People can opt for follow their favorite states and teams as well as announcing their love for the sport.
My Wrestling Room has a range of great wrestling t-shirts for youths and adults and as the weather is getting warmer, its a great piece of clothing to pull on when relaxing at home or heading out for a training session.
T-shirts make great gifts for those who are huge wrestling fans, or teams can opt to have t-shirts printed with their own colors and logos.
The My Wrestling Room team hail those all American boys, with their Levis, white t-shirts and leather jacket, saddling up on a motor bike to ride off into the distance.
That's the dream and we love it.
My Wrestling Room