News & Blog
Summer camps
Posted on February 21, 2012 , by junowebdesign
It might seem like a world away, but summer is fast approaching and now is the time to think about what you want to do.
You could chill out and spend time with friends, or going on vacation with your family. Another option is to sign up to a summer camp. Those who are moving from high school to college or to university, a summer camp is the perfect way to keep up your fitness and skills, especially at a dedicated sports camp.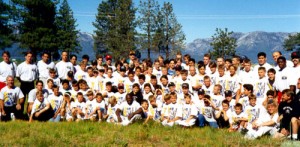 There are a choice of camps which offer wrestling for summer 2012. Wheaton College offers a week of intensive wrestling at their summer camp.It offers 1st to 12th graders the opportunity for train with the Head coach - Jim Gruenwalk who boasts a two time Olympic wrestling position. The camps are held on two separate weeks, Juno 12-15 and July 16-20. The camps include leadership and character skills, high percentage and low risk techniques and skills to improve core strength as well as using a balanced diet.
J Robinson offers an intensive camp, with 34 years of experience in producing elite athletes, if you have the stamina, this is the camp to go for. If you register before the 1 st of March you'll receive a discount. J Robinson offers intensive training camps which last around 10 to 28 days and a 5 day technique camp all over the country.
These are some ideas for your summer break and it is worth remembering that if you enjoy wrestling as a sport, it is worth taking a summer camp, not only will you hone your skills, you will meet new people and make new friends for life. You never know, the next time you meet them, might be on the mat.
Summer is also time to have a break from school, so make the most of it.
My Wrestling Room