News & Blog
Saratoga Springs into action
Posted on December 2, 2011 , by charley
It looks like Saratoga Springs were a tour de force the other night at their meeting with Ballston Spa.
The Blue Streaks won all 8 of their category wrestling fights that started at 182 pounds, which included 3 pins, 3 decisions and 2 forfeits to take an overwhelming 39-0 lead.
But even at this point, Ballston Spa didn't let up or give in to Saratoga, due to them having the heart and strength to compete. 126 pound James Ronca had a technical fall victory which lead the Spa to sweep their last 7 matches to make the final result and a close one to watch. But unfortunately due to this change of approach, it wasn't enough as Saratoga managed to hold on for a 39-32 victory.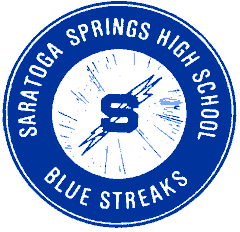 Being the first match for both schools in the new season, both wrestling teams can take a lot of knowledge from this dual. Saratoga can revel in the fact that they won and despite having the Spa locked up and shut down, Saratoga still managed to let them in and made it a close contest.  On the other hand, now The Spa wrestling team can look at how they managed to lose their first 8 matches, but then use that as an experience to learn from and be happy that they came back from a 39-0 deficit, both teams can take a lot of advantages from how they performed as a team.

"The way the match wrapped up, I was happy we had that big early lead," said Streaks coach Kris West. "I knew the draw had worked out in our favor, and that we were getting into the strength of their lineup. It's been a long time since we beat Ballston Spa. They're tough and scrappy every year, and any time we can beat them it's a good feeling — especially to start off the season."