News & Blog
Penn State have been waiting over 50 years
Posted on March 15, 2012 , by junowebdesign
Penn State offers 3 top wrestlers, all unbeaten in the NCAA wrestling tournament.
Frank Molinaro, David Taylor and Edward Ruth have all be ranked top number one wrestlers in the country, straight from the lips of former Olympian Cael Sanderson.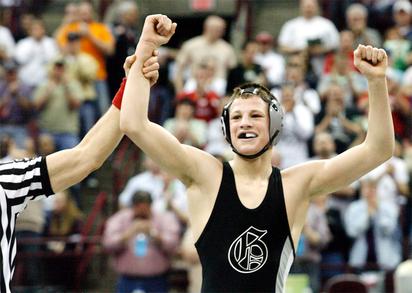 This morning we see the start of the sell out tournament including all the top wrestlers from the biggest states.
"We have to realize our firepower," Iowa coach Tom Brands said. "We have it narrowed down to eight guys, so we have to go out and get it done."
Oklahoma State's Jordan Oliver, the defending champion at 133 pounds, said coach John Smith has talked to the roster about going for a title, "but that will all take care of itself as long as we do our individual parts."
"Everyone just going out there and being greedy."
You'll find 5 defending champions stepping up onto the Mat. Jordan Oliver from Oklahoma, Kellen Russell from Michigan, Kyle Dake from Cornell, Quentin Wright from Penn State and Zachary Rey from Lehigh.
Sophomore, Taylor from Penn State has a 65-1 career record with only on loss in the final of 2011.
"He's extremely talented and he wants to be the best," Sanderson said. "He knows what he needs to do and he doesn't really need a whole lot of motivation."
There is a lot to play for and its been over 50 years for Penn State to defend their title!
It's going to be an exciting and nail biting 3 days.
Good look to all the guys wrestling in the tournament, we will be following you closely.
2012 is going to be an epic year for wrestling, not just right here in the USA but across the pond in England for the 2012 London Olympics, the team at My Wrestling Room can't really hide their excitement, after all
We love the sport of wrestling!
My Wrestling Room