News & Blog
Olympic trials for former Penn Wrestler
Posted on April 20, 2012 , by junowebdesign
Matt Valenti, a former Penn Wrestler, has always been the top of his game. With New Jersey State Champion, twice under belt and NCAA champion at Penn, this power house is taking his 137 victories with him to the Olympic Trials for London 2012, with his eyes set on the prize, a gold medal.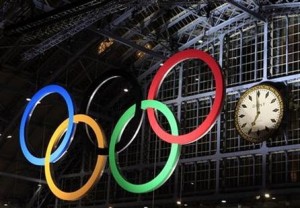 "Winning an NCAA title is a great experience and it's really an awesome thing and it's the most you can do in folk-style wrestling, but winning an Olympic gold medal is far and above an NCAA title," Valenti said. "To be the best in the world, I can't even wrap my head about it."
Valenti is lucky enough to be one of the 10 132- pound wrestlers qualifying for the trials. Fingers crossed he will make the 7 man team heading for London 2012.
"I'm very confident in my chances right now,'' he said. "I've beat the top guys and they've beat me, but right now I feel like I'm really peaking and wrestling at my best. It's something that I have a history of doing in my wrestling career, performing at the highest level in important times."
Iowa City is hosting the Trials starting tomorrow. There will be some familiar faces, such as Oklahoma State Wrestler Coleman Scott and former Iowa All-American Mike Zadick.
Valenti trained in Freestyle wrestling rather than folk-style.
"It's been an adjustment to wrestling freestyle,'' he said. "I wrestled a lot of the top guys in the U.S. in the past few years and in college as well, so we're all pretty familiar with each other. At the end of the day, it's going to come down to who has the best turn at the Olympic Trials, who is the healthiest, who feels the best and who is the most confident going in."
"It's been a very long, tough process,'' he said "Obviously we have world team trials and world championships every year, but it all is just a 3-year training plan for the Olympic Trials and the Olympic Games. It's been a great experience so far and the excitement is already building up.
"I just can't wait to walk out for the Opening Ceremonies with the U.S. athletes," Valenti said.
We wish Valenti and all the US wrestlers at the IOWA Olympic Trials, all the best!
My Wrestling Room