News & Blog
Iowa - Home of Olympic Trials
Posted on April 17, 2012 , by junowebdesign
For years, the Olympic wrestling trials have been held all over the country and shown unforgettable moments, but no where blows the doors off so much as IOWA. This year the state hosts the Olympic trials and for good reason, the fans are incredible, no one loves wrestling more.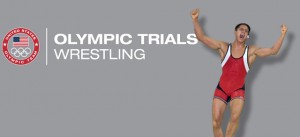 The fans really do make these trials, their excitement is infectious!
"Nobody draws like Iowa," said Josh Schamberger, the president of the Iowa City/Coralville Area Convention and Visitors Bureau. "I don't think anybody can dispute that."
These trials will be totally different, the arena full to the brim with excited fans. The atmosphere makes the hairs on the back of your neck stand up and they really do go through the motions with the wrestlers.
Then if a local man wins his match, the sound from the crowd is deafening!
Over 11,000 of the 13,000 trial tickets have been sold since Monday, at $70 a pop for both days. A huge crowed comparing to Dallas in 200o with 9,434 and Las Vegas in 2008 with a staggering 22,642 people.
Getting the Olympic Trials to Iowa started back in August 2010. By November the 9 potential states were narrowed down to 3 Columbus, Ohio and Omaha, were in the running and send their teams to Colorado Springs to make their final bids and presentations. Then 5 days laters, the call came to congratulate the Iowa team. They had been given the 2012 trials.
The trails run over the 21st and 22nd of April at the Carver-Hawkeye Arena in Iowa city. You can still purchase tickets right here, but hurry there are only 4 days left. You can choose single day tickets or full trial tickets.
If you are a huge wrestling fan, don't miss this fantastic opportunity to see the nations best wrestlers, fight it out to get on the USA Olympic Wrestling Team.
It's going to be huge! Watch out London! Here we come!
My Wrestling Room