News & Blog
Headgear Wrestling
Posted on September 16, 2012 , by wrestling
At mywrestlingroom.com, we have recently received shipments of the latest headgear wrestling shoes, singlets and more! The newest styles include the latest technology, such as highly breathable fibers, stronger rubber, and improved designs. These improvements have made wrestling gear perform better and longer than ever before. Take the new Aggressor shoes. Based on the old Rulon design, one of the most popular and durable wrestling shoes ever, Asics upgraded the Aggressor to include a more sleek and aggressive design. Also take the Asics Gel headgear. The Gel inside the earpieces acts as a shock absorber and molds to the cartilage of the ear, allowing for a more comfortable wear.
Upgrade your headgear wrestling gear and more at mywrestlingroom.com!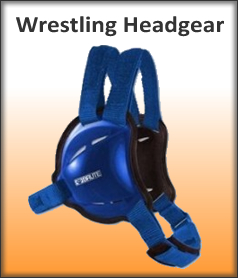 Wrestling technology improves every year, and getting to the forefront is serious business. Brute, Adidas, Asics, Matman, and Cliff Keen are as fierce competitors when it comes to producing the most advanced products as their consumers are when it comes to hitting blast doubles on the mat. Shoes get lighter, more flexible, and easier to wear with each passing season. Singlets have become increasingly breathable and comfortable through the years. Even headgear has improved in securement and comfort, even though many wrestlers are loath to part with the old-school styles of years past.
Advancements have taken place in every category of gear in a wrestler's arsenal. Aside from headgear wrestling shoes and singlets, mouthguards, knee pads, and warm-up apparel have been frequently updated. The new era of wrestling demands more from wrestling equipment than ever before, and your old gear might not be up to the current safety and performance standards. If you're looking to upgrade, mywrestlingroom.com is receiving new orders for the top brands and styles of headgear wrestling singlets, shoes and more! We are easy to browse, we carry only the best quality gear and equipment, and we ship directly to you. Plus, our prices are the lowest out there! So check out mywrestlingroom.com and get equipped!