News & Blog
Greg Strobal
Posted on November 23, 2011 , by junowebdesign
In the June of 2012, Greg Strobel the former Oregon State wrestler will hit the pinnacle of his career as he enters the National Hall Of Fame, this capping everything that he has already done, which included two NCAA individual championships and stints as a collegiate and Olympic wrestling coach.
His years of wrestling at Oregon State from 1971-74, included taking home the NCAA title twice in the 190 pounds category, once as a junior and the other as a senior and Strobel also was a Pac-8 champion in his sophomore year.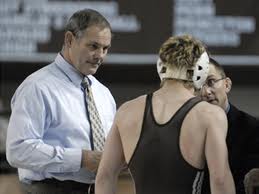 He recorded a perfect season in both his NCAA winning junior and senior years going 39-0 and then 36-0. Over all he is ranked 7th with most wins all time, with an outstanding 124-5 College record.

Strobel finished his career with a winning percentage of .958, which was only second in Oregon State University's history, Jess Lewis took best overall winning percentage.
Between the years of 1994 and 2008 Strobel became the head wrestling coach at Lehigh, serving as an ambassador for the sport and leading them to many victories and championship medals. He coached on the Olympic wrestling teams helping them to 8 medal places in 1996 and 7 medal finishes in the 2000 Olympics.

When he's inducted next year into the wrestling hall of fame, he will only be the 4th in Beaver history to have the credit of being in there. Robin Reed was once of the first to be inducted as a Beaver in 1978, then followed Dale Thompson in 1980, the most recent entrant was Les Gutches which was in 2009.

With names like these, there is no wonder that former Beaver's and wrestlers for Oregon State University are doing so well. With the talent that his university shows, there is no holding back for the amount of medals and trophies they could be winning. They have a great set-up and great coaches teaching them the skills and techniques of wrestling.