News & Blog
Get set for the weekend
Posted on January 13, 2012 , by junowebdesign
Possibly one of the biggest events of the calender this season is happening tonight.
No.22  Northwest Champion takes on No.1 Penn State defending national Champion today at the Ryan- Welsh Arena before heading to No.4 Iowa State for Sunday's match.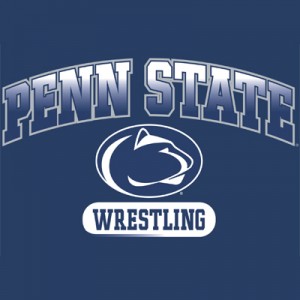 "We're healthy. We're ready to go," Coach Drew Pariano said. "We got a couple people that have big matches in front of them, but we're healthy, we're excited."
Penn State beat Michigan State 36-6 last weekend and have 8 ranked wrestlers which are all returning All Americans.
This is the run of the Big Ten Wrestling matches and no matter who you come up against on the mat, these teams all have high ranking wrestlers, its the norm.
"In the 20 some odd years I've been wrestling, this is the best, It's definitely an honor to be in the Big Ten, in Division I, wrestling some of the top-notch kids." said Mele, one of the wrestling team.
Here is a round of up of what is happening this evening and this weekend :
January 13
Adams State at Colorado School of Mines
Cal Poly at San Francisco State
Cal Baptist at Embry-Riddle
Central Michigan at Eastern Michigan
Navy at East Stroudsburg
Great Falls at Northwest (WY)
Hastings at Midland
Minnesota at Illinois
Indiana at Michigan
Iowa at Nebraska
Virginia Tech at Iowa State
Lake Erie at Mercyhurst
West Virginia at Michigan State
Millersville at Princeton
Northern Illinois at Ohio
Wisconsin at Northern Iowa
St. Cloud State at Northern State
Penn State at Northwestern
Lock Haven at Pittsburgh
Virginia at N.C. State
So if you are free this weekend and fancy some wrestling action- there are many matches happening across the country this weekend! You can check out match fixtures online, or give the team at My Wrestling Room a shout, we will offer information and advice about wresting fixtures and products.
Have a great weekend!