News & Blog
Freestyle Wrestler of the Year
Posted on May 3, 2012 , by junowebdesign
If you're looking for some wrestling inspiration, then look no further than the recently named John Smith Freestyle Wrestler of the Year, as announced recently USA Wrestling. Jordan Burroughs has won the award for the first time, and has some impressive wins under his belt.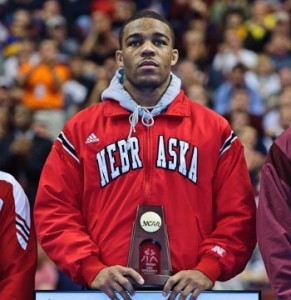 The award is named after John Smith, two-time Olympic gold medal winner and four time world champion. This shows just how prestigious the award is.
Burroughs is himself a world champion, winning a gold at the world championships in Turkey in September. To put the icing on this achievement, he was the best performer of all the US wrestlers in any style – and it was only his first time at a Senior world championships.
This was the first freestyle win for a US competitor since 2006, and his result was a big part in the US achieving a third place finish overall. He is also one of only four US wrestlers to ever win a NCAA championship and a world title in the same year.
Burroughs has a whole host of wins, both at college and international level – he won the US Open at 74kg just three weeks after his last college match, as well as a gold in the 2011 Pan Amercian Games.
Indeed, he's won every tournament he has entered since the beginning of the 2009 season. His Twitter name is @alliseeisgold – which we think is quite appropriate!
He's set to compete in the London 2012 Olympics, and has said he wants to compete in every world and Olympic competition until 2017 – at which point he wants to move into mixed martial arts.
These are the kind of achievements that every keen wrestler would love to have. While few can match Burrough's rise to wrestling fame, his determination, competitive spirit and dedication are things we can all learn from.