News & Blog
Entering the Hall of Fame
Posted on February 3, 2012 , by junowebdesign
The Professional Wrestling Hall of Fame in Amsterdam, New York is a building that celebrates the most incredible wrestlers spanning over 100 years.
Every year, professional wrestlers are invited to join the wrestling hall of frame for their  contribution to this incredible sport. It's purpose is "preserve and promote the dignified history of professional wrestling and to enshrine and pay tribute to professional wrestlers who have advanced this national pastime in terms of athletics and entertainment."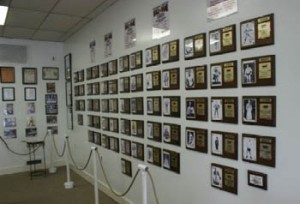 The first inductee- Frank Gotch, who we mentioned early this week when we looked at the history of wrestling in and around New York State from the "showmen" who challenged audience members to wrestle them.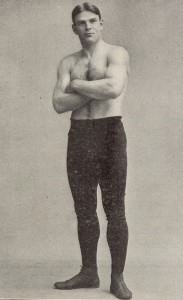 It's not only wrestlers that are placed in the hall of frame, anyone associated with the sport such as announcers or commentators also have a place there. There are a number of female wrestlers in the hall of fame, as well as professional midget wrestlers.
There is also a New York State award for those wrestlers who have gone above and beyond for the state of New York.
This is great place to learn about the history of the sport and all those fantastic people who contributed to it over the decades. From humble beginnings in the mid 1800s to the introduction of television and the broadcasting of matches, right up until the modern day.
This would make the perfect place to bring your high school or college wrestling team or for an educational trip for a school sports team or class.
You can actually take a trip to visit the Professional Wrestling Hall of Fame, you'll find it on East Main Street, Amsterdam, New York. The Hall is open on Saturdays from 10am to 4pm and on Sundays 12 Noon until 4pm.
If Wrestling is your sport, you must take a trip to the Professional Wrestling Hall of Fame.