News & Blog
Collegiate Wrestling
Posted on February 15, 2012 , by junowebdesign
If you are in the final stretch of your high school years and are hoping to go onto college or university, you have probably considered what you want to study when you get there.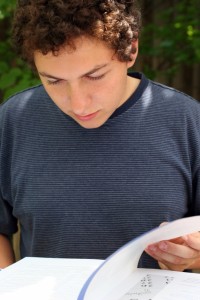 It's sometimes difficult to decide what you want to do, but did you realize that taking up a sport at college can also help you in your academic studies.
Sport not only keeps up fitness levels and provides time for your mind to relax and stay away from the pressures of study, but some sports are incredibly good and helping promote a healthy mind and heighten focus. They can also allow you to tackle things with a positive attitude and from a different angle.
Wrestling is a sport that can turn a boy into a man, it can focus the mind and create a very motivated and passionate person.
Not only is physical strength needed but also mental toughness. Training for these types of sport increase both these elements and once you hit the mat in a competition, all of these pieces fit together like a puzzle.
You focus, you pull strength from within and you channel that into your match, making sure you are thinking on your feet all the time, using skills you have learnt and putting them into practice.
The same can happen in exams and when you are studying. Pulling all those skills together and channeling the knowledge, remaining calm, yet thinking all the time.
As you can see the link between sport and study is a very strong and positive one.
So other than the subject you are considering, make sure you take a sport, whatever it may be, you will realize the benefits of training for both your physical and mental strength.
Top of the list is Wrestling, especially for mental toughness.
My Wrestling Room