News & Blog
Brush up on your Olympics knowledge
Posted on April 30, 2012 , by junowebdesign
We're very excited for the Olympics, especially after enjoying all the action from the recent Olympic trials in Iowa. While browsing the wrestling stalls at the event, we found an interesting new book that sounded ideal for getting psyched for the London 2012. This special wrestling book will celebrate all the achievements of wrestling Olympiads over the past century.
The National Wrestling Hall of Fame is going to release 'The Gold Standard', a book that celebrates the lives and accomplishments of gold-medal winning US wrestlers. There have been 47 Olympic gold medal winners from the US, achieving an impressive tally of fifty gold medals between 1904 and 2008. If you'd one day love to be counted in that number, getting to know the stories and people behind the medals could give you some valuable insights.
The National Wrestling Hall of Fame has partnered with USA Wrestling to release the book, and you'll be able to access online at both of their sites over the next few weeks. With the London 2012 games such big news in the wrestling world and beyond, this is an exciting taster before the competition begins in the summer.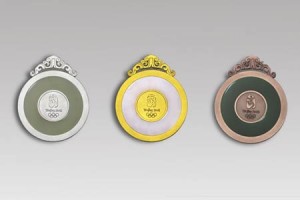 The book features a whole array of colour photos, biographies, Olympic stories, traditions, history and trivia. It really does sound like a must-read before this year's Olympic wrestling kicks off. If you're a keen wrestler and would love to compete at the highest level, getting inspired can really boost your motivation, as well as helping you stay focused on the mat.
"I am a firm believer in high standards," said Dan Gable, 1972 Olympic champion. "An Olympic gold medal is the highest standard in our sport." So, if you believe the same and will be watching the summer games with bated breath, make sure to brush up on all your Olympics knowledge.