News & Blog
Bag it up
Posted on February 2, 2012 , by junowebdesign
When you are part of a sports team or attend training on a regular basis, you are going to have a lot of kit to carry around, so you're going to need the best sports bags and holdalls to bag it up.
My Wrestling Room are proud to offer a big range of sports bags from something small and simple that will hold a drink and your wallet, to a beast of a bag that you can fit all of your kit in, when you are traveling the country for competitions.
Our bags are from the biggest brands in wrestling, Asics and Brute. Ranging from the Asics Mesh Drawstring bag to the Asics Large Duffle Bag, which is a monster.
These bags have special compartments so you can organize all of your kit from shoes, to singlets and warm ups.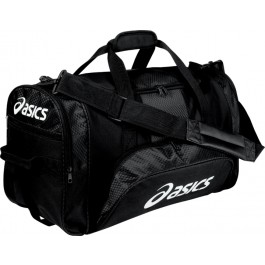 You can have sets of clean clothes and keep your soiled garments separate, as well as your shower products and any wet towels.
All in all, investing in a good kit bag for your sport is a sensible choice.
If you run a wrestling team or are a coach, a kit bag is a great joining gift for members, it makes them realize the importance of keeping their kit in order, ready for training, plus you could, if you wanted, have your wrestling team logo stitched onto the bags.
Holdalls are great, not only for your training kits, but for nights and weekends away, or if you are going on vacation.
Ready to bag it up, you'll find a great range of sports bags at My Wrestling Room, our bags area available in a range of colors including black, red, blue and khaki.
Take a look and see what you will need, from a back page to a larger case style bag.